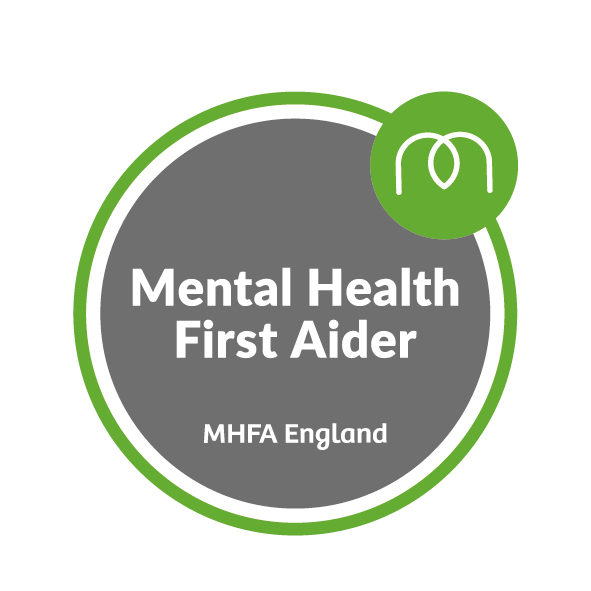 One in FOUR of us will experience a mental health issue in any given year. For me, this year has the potential to be the perfect storm: Coronovirus threats, IR35 angst and 2 teenagers taking A-levels, and GCSE's. So I've been planning ahead to beat the odds! And asking myself how can we as a family pay attention to our mental health with the same care and attention that we tend to our physical wellbeing?
My first step has been to train as a Mental Health First Aider with MHFA England. This has raised my knowledge and awareness of mental health issues, such that I know feel better equipped to recognise the signs of mental ill health, and more confident to help others find the support that they need. I can definitely recommend this programme, please do get in touch if you would like me to connect you with a great trainer. My second step has been to review how we are taking care of ourselves. To reflect on our lifestyle choices and eliminate or minimise those that are unhelpful… and build in more that enhance our overall wellbeing. The challenge is different things work for different people, And as most parents with teenagers can attest, helpful suggestions are not always welcomed! So I am starting with looking after myself, and then working on creating a safe, supportive framework at home, regular healthy food on the table, and just "being there to listen non judgementally".
Personally I have found the following work for me:
Keeping active: walking Lulu our dog
Exercising: running, the gym, pilates and gentle yoga
Relaxing: practising mindfulness and using guided relaxation apps
Learning: such as recent TotalSDI insight tool, & my french bookclub
Having fun & being creative: the crossword! painting & making things
Staying connected: with family, friends & my coaching network.
Finding small ways to help or support others around me
And finally, journalling to reflect on my day, notice what matters and be thankful.
There are some amazing resources available if you too are thinking about how you can strengthen your own mental health / resilience for starters take a look at the MHFA website https://mhfaengland.org/ or Action for Happiness https://www.actionforhappiness.org/ or give me a call. In meantime, take care. Jane