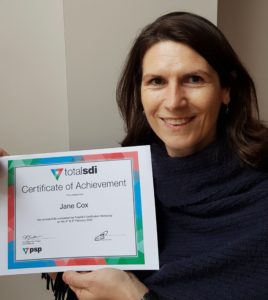 Total Strengths Dimensions Inventory (TotalSDI) is an insight tool enabling you to better understand why you and others behave the way that you do. It empowers you with awareness to make better choices and use your strengths to improve your interactions with others. It's a great team building tool. Once you have competed a short online survey, your personal SDI self assessment report helps you assess your motives and the strengths you use in relating to others under two conditions.
1) when everything is going well
2) when you are faced with conflict
It produces your Motivation Value System, showing how frequently you are motivated by a concern for People, Performance and Process. This describes the motives and purposes that drive behaviours when things are going well, and helps explain the ways that you might perceive things differently to others. This is of benefit as it enables you to gain awareness of the way your own filters may be causing you to see things. It also suggests ways that you may experience conflict triggers
When things are not going well and individuals feel their self-worth is threatened, Whether or not these threats are real or perceived, people react in different ways, some to want to accommodate, some to assert and others to analyse. The pattern of changes in motivation that you experience as you protect or defend your self worth is described as your Conflict sequence. It explains changes in behaviour when conflict begins and as it progresses. Greater awareness enables you to make better choices about the strengths you need to deploy to communicate more effectively in all your relationships
In a team setting, the value comes in comparing results so you can see where motives align, correspond and even conflict. Sharing the results together leads to greater understanding and stronger collaboration and will help the team learn how to better relate to others, prevent unproductive conflict and improve their own performance. There is an opportunity to review the team's Strengths Portrait together to appreciate why others may have different priorities – again encouraging participants to learn to flex their communication styles and combine priorities – skills they can use to maintain positive dialogue in the event of any future conflict.
SDI has many other practical uses
You can use it to Drive Engagement. Engaged employees give meaning to their work by connecting their motives, values and personal sense of purpose with their work. This sense of ownership is nurtured when employees feel understood and valued. The key is using TotalSDI as the common language to identify and discuss what motivates employees and activates a deeper level of personal responsibility
You can use it to foster a Collaborative Culture where people can express themselves freely and without fear. They invite opposing views and encourage dissenters to offer a better way, with each person's voice and view honored through respectful and authentic conversation. SDI enables employees to embrace difference without anyone feeling threatened or under personal attack.
You can use it to develop Tomorrow's Leaders.
Leadership begins with managers who hone their personal and interpersonal skills. To become leaders, managers must learn how to influence people, give feedback, drive change and produce results. It's about learning what's important to each member of the team, eliminating faulty assumptions and working through misunderstandings that arise as a result of different communication styles.
This requires self-awareness and the ability to connect with people from different backgrounds, generations and values. We develop such skills through intentional effort, comprehensive tools and, most importantly, insightful experiences that allow for practice.
The most effective leaders are those who use effective behaviors (strengths) to build strong relationships within their team and broader networks. These leaders are positioned to take on greater responsibilities in the future and to, ultimately, succeed. Total SDI can be used to support individual development planning.
If you are interested in learning more about how TotalSDI could support you or your team, please do get in touch.