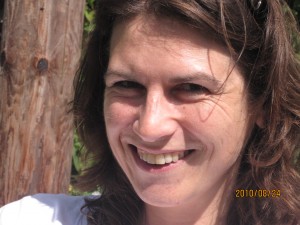 I expect all good coaches to have great listening skills, empathy, to ask really thought provoking questions, to provide structure and clarity to their coachee's thinking, to provide feedback and draw insights, to challenge thinking and to demonstrate absolute discretion and confidentiality. I do all these things and more.
My key differentiators are:
I keep you on track against your targets through clear contracting and a total focus on results.
I challenge and deliver feedback in a way that you can really hear it, and feel able to take action on it, as my coaching style is soft and light humoured, yet incredibly direct.
My experience of how large multinational, multicultural, and matrixed organisations work from the inside means you feel confident I understand the political and cultural context you have to work in everyday as part of corporate life.
I'm experienced, qualified and excellent at what I do, but you should only choose me as your coach if you truly believe we can work together and have confidence that I can make a difference to you. I would recommend a complimentary and fully confidential coaching conversation to discuss your requirements, and help you make your decision.
To see full details of my professional qualifications and career history please view my linkedin profile.