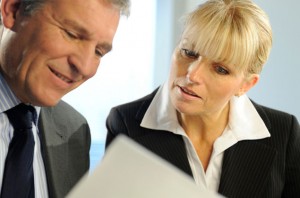 Executive Coaching for me is working with an individual to help them articulate their goals, then inspiring them to make changes to the way the behave to achieve them. It's about challenging them to take them beyond what they thought was ever possible.
Assignments vary by client but can usually be grouped into:
Leadership Coaching for executives which is usually centred around helping them articulate and translate their vision of the future into tangible action plans by working through the resources they would need, challenging their thinking, and providing feedback to identify the obstacles they might need to overcome. We explore how focussing all their energy on their ambitions impacts on their other priorities and their role and reputation within the wider Executive team. We consider whether they need to make any changes to their leadership style to achieve their objectives. This might touch upon how to build their executive presence, or improve their personal impact. An important area often overlooked is energy management, and how leaders maintain their motivation, manage their well-being and work life balance, to ensure they are consistently able to perform at the peak of their potential.
Some assignments address how executives build and maximise the effectiveness of their team, as well as being a safe place for them to discuss their concerns, and to practise any difficult conversations they need to have. I am proud to say I have coached leaders to achieve world class engagement levels in their teams, as measured by Gallup, and to attain and exceed their annual objectives.
Performance Coaching – where I work in partnership with a leader to build their capability to achieve their ambitions which include both short and long term organisational goals. This sometimes means helping them to develop more flexible ways of leading their teams and managing their priorities. Or it could be that they need support to drive change in the organisation.
Development Coaching – usually as part of a leadership development programme designed to accelerate the potential of senior leaders. I work with delegates to help them get the most out of their learning, to apply learning back in the workplace and discuss the results, to manage the tensions of work / life / study that you usually experience as part of a development programme, to manage the changing relationship with their manager and direct reports as the client experiments with their new leadership styles. And ensure the company gets a ROI on their development investment.