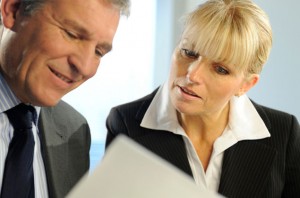 Executive Coaching is working with an individual to enable them to achieve their desired outcomes.
Assignments vary by client but typically fall into the following categories:
1)   Accelerating a Leadership Transition
When a leader transitions from one level of leadership to a more senior level
When an external leader requires support to transition efficiently into an organisation
This type of coaching supports executives to translate their vision of the future into tangible action plans by creating strategic thinking space to work through the resources they need, challenging their plans, providing feedback and overcoming any potential barriers to success. We explore how focussing all their energy on their ambitions can impact other priorities and their role and reputation within the wider Executive team. We consider what changes if any are required to their leadership style to achieve their objectives. Potential areas might include building executive presence or improving personal impact. An important area often overlooked is energy management, and how leaders maintain their motivation, manage their well-being and work life balance, to ensure they are consistently able to perform at the peak of their potential.
Many assignments address how executives build and maximise the effectiveness of their team, as well as being a safe place for them to discuss their concerns, and to practise any difficult conversations they need to have. I am proud to say I have coached leaders to achieve world class engagement levels in their teams, as measured by Gallup, and to attain and exceed their annual objectives.
2) Development Coaching
To shape and agree a bespoke development plan to prepare leaders for a more senior /board role 
This assignment invariably starts with 3 way contracting, diagnostics, and a 360 degree feedback process – to identify career and personal development aspirations, needs, and goals.  Once development goals are identified and agreed, I work with the client to co- create a bespoke development plan, and career pathway that might involved further education, profile raising, mentoring, special strategic projects etc.  supporting them to fully invest in their development, making the connections and gaining the right exposure in preparation for their next move. 
To accelerate the potential of senior leaders, as part of a leadership development programme
This type of coaching supports programme delegates to get the most out of their learning, to apply learning back in the workplace and discuss the results, to manage the tensions of work / life / study that you usually experience as part of a development programme, to manage the changing relationship with their manager and direct reports as the client experiments with their new leadership styles. And ensure the company gets a ROI on their development investment.
3) Supporting a Business Transformation
To support the increase in individual and team performance and productivity when leading a major change.
This type of coaching might examine mindset, values and beliefs, culture – the climate that they will be creating in this change, examples being where organisation is seeking to embed a coaching culture or drive engagement levels, restructure or deliver on a specific programme of work.
4)  Improving Performance
T

o Accelerate High Performance w

hen leaders require a behavioural change to become even more effective.
To better manage personal wellbeing to strengthen resilience and prevent overwhelm
This type of coaching typically means supporting leaders to address a specific capability gap or make changes to their leadership style, eg. to develop a more engaging leadership style or better manage their priorities or personal energy levels
5) Diversity / Mental Health Coaching
This type of coaching is about supporting leaders to realise lasting behavioural change post training programmes in their workplace behaviour.  It enables change over and above simple knowledge transfer or awareness of what ought to be happening by working with the leader to examine their attitudes, beliefs, and biases , whether conscious of not, until they become the type of leader they desire to be.