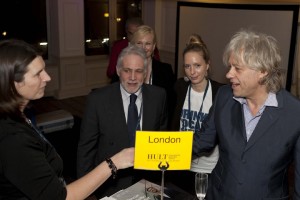 All my coaching arrangements are confidential. The clients listed below agreed to have their comments about their coaching posted on an anonymous basis. To see specific, named feedback you may wish to view the recommendations left by others on my Linkedin page.
"Jane is an excellent coach who combines genuine insight with real, practical business experience. Jane understands how senior teams function and the competing demands of organisations in constant states of change. Jane's enthusiasm is infectious, and she is able to raise and work through difficult issues whilst remaining highly motivational"
IT Director
"I need to say thank you for your words, listening and support when I first got into trouble. You helped me realise that a change was needed…  you helped me get better"
Finance Leader

"On the coaching side, although Jane is very supportive she also challenges in a very healthy way.  I found this part of her style extremely productive – we weren't just going through the motions"

Insurance Leader

"Before the coaching sessions started I was slightly worried they would be "fluffy" but I was surprised and very pleased with how analytical and productive they were.  Either this is just Jane's natural style, or Jane made a special effort to present things in a way that suited my style"

Insurance Leader

"I found Jane to be a great coach. She has a very gentle way of getting difficult messages across. She also presents her material well and is very knowledgeable on the application of the Myers Briggs framework"

Insurance Leader

"I have attended individual and group session with Jane Cox as a facilitator and coach. Topics covered have been across individual and team performance development as well as business wide employee issues and initiatives. Jane delivers an excellent combination of clear focus, framework development and action orientated tools to utilise to achieve real results. Her knowledge of performance management, team and organisational development as well as her coaching skills are superior. Jane is unflappable, deploying reason, logic, insight and encouragement in equal measure to achieve desired outcomes".

Insurance Leader
Please do call if you wish me to connect you with any of my client referees or my coaching supervisor. I have regular coaching supervision in accordance with coaching best practice.  My supervisor is Wendy Strohm, an Executive Coach, Director of Accredited Training International, and Regional Verifier and training consultant for the CIPD.   Wendy was a member of the Steering Group revising the National Occupational Standard for coaching,  and like a number of my clients, has offered to provide a coaching reference should you require one.    You can also contact Wendy direct via linkedin.
Here are  some more comments on the difference my coaching has made: 
By encouraging me to see things from a different angle, I finally faced up to the need to make a difficult decision.  I had been avoiding it, but with you gained the courage I needed to execute it.  Thank You.

You kept me on plan, and held me accountable – I don't believe I could have made so much progress alone.

I am more relaxed and much less stressed. I find I am much more interested in finding out what's going on in the wider world.

You have given me a greater awareness of the impact of listening and the benefits it brings. As a result, I seem to have more people seeking my opinion, and find I am less judgemental of others. Bizarrely I am enjoying it.

I am using the daily prioritisation techniques you suggested.  As a consequence my planning has significantly improved. I feel more confident and in control of my agenda.

Thank you so much for your time and expertise this afternoon.  You have really helped me gain focus.