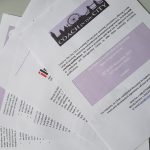 Working in association with WSA Ltd, an approved Institute of Leadership and Management Centre I offer nationally accredited ILM coaching qualifications  in both open programme format for individuals and bespoke programmes for in house teams.
Delivered in London, our ILM Level 3 Certificate in Coaching is designed for both team leaders and line managers.  It's ideal for individuals seeking to develop the tools, knowledge and confidence to coach people as part of their normal working role. This course can be taken
as a standalone programme
as the first year of an extended programme of development, with options to progress to other qualifications such as
ILM Level 3 Certificate or Diploma in Leadership and Management
ILM Level 5 Certificate or Diploma in Coaching and Mentoring
Benefits for individuals:
▶ Know what it takes to be an effective coach in your workplace
▶ Understand how coaching works – learn a coaching model, and the tools and techniques to support it
▶ Put new skills into practice in your job – carry out supervised coaching sessions
▶ Analyse, assess and plan to improve your own coaching ability
Benefits for organisations:
▶ Implement coaching to improve performance in your organisation
▶ Ensure the managers you develop as coaches are properly equipped with the skills, knowledge and ethical understanding they need
▶ Develop a coaching culture in your organisation by developing your managers as truly effective coaches
The financial investment:
You can start your professional development as a coach from as little as £1,700 + VAT
Level 3 Coaching Qualifications in Coaching:                     
 
Module 1: Understanding Good Practice in Workplace Coaching
Undertaking Coaching in the Workplace

Award: 6 hours

Certificate: 36 hours

Module 2: Reflecting on Workplace Coaching Skills
Our Philosophy: We believe the skills and behaviours implicit in being a coach cannot be developed at a single event.  The opportunity to apply the skills in the real world – to review, learn and adapt – is essential to ensure successful knowledge transfer and skills that are sustained and fully embedded back in the workplace.  It is for this reason that our programmes emphasise the need for coaching practise and include a heavy focus on experiential learning and feedback; they are composed of the following events:
To prepare participants for the programme, clarify individual concerns and enable personal objectives to be set, each participant is briefed by one of the lead tutors, who remains their personal contact throughout the programme.
The 'Understanding Good Practice in Workplace Coaching' module covers the core coaching topics in a variety of learning styles, introduces key concepts and provides a forum for discussing best practice.  This module also introduces skills, techniques and models for application back in the workplace.
Coaching practice: throughout the programme, participants are expected to identify and formally coach a set number of coachees away from the workshops.  (6 hours for the Award, and 36 hours for the Certificate).
After the first workshop we encourage participants to form buddy relationships as this creates a working relationship where a colleague can share their coaching experiences, practice key coaching tools and problem solve.
The 'Reflecting on workplace coaching skills' module will give learners tools to analyse and improve their own performance as a coach, and participants are required to use a "Reflective Learning Log" to aid their learning.
Following the workshop element of the programme, each participants has an individual supervision session designed to help them embed their learning and their coaching experience, provide insight and guidance into the portfolio submission and to challenge and focus their ongoing development.
We offer 3 different development routes:
1: Skills Acquisition
2: Portfolio
3: Assignment
No Assessment.

For leaders who wish to benefit from the learning experience only.

Assessment through a professional discussion & compiling a portfolio of evidence comprising elements such as : 1) A reflective statement & coaching diary 2) A record of your coaching sessions, including client feedback and observations from Tutors on modules 3) Your plan & record of CPD
Assessment through short written assignments: 1) Assignment to confirm understanding of coaching principles and processes 2) A 'Coaching Diary' detailing and reflecting on coaching practice 3) A written reflective assignment analysing own abilities as a coach and further development needs.
Wendy Strohm Associates Ltd is approved by the Institute of Leadership and Management to offer a range of nationally accredited qualifications.  We have particular expertise in offering and supporting our partners to offer qualifications in both leadership management and coaching and mentoring.  Clients who undertake qualifications will have access to ILM studying membership and a range of on-line resources including Management Today, Harvard Business School, ILM research, events and on-line learning, topic overviews and videos, as well as ILM's journal Edge.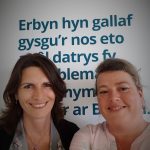 It's a great programme.  So please do call either Wendy or myself if you would like to reserve a space on our next programme.  Here we are…. Both looking rather happy having  successfully delivered this module to a leadership team in Wales.  Fortunately everyone spoke English!